Inflation Surprise Barely Moves Expected Fed Funds Path
M/M core CPI inflation surprised on the upside (0.5 ppts vs. 0.4 ppts Bloomberg consensus) while m/m headline at consensus. The path of the Fed funds as indicated by futures barely budged.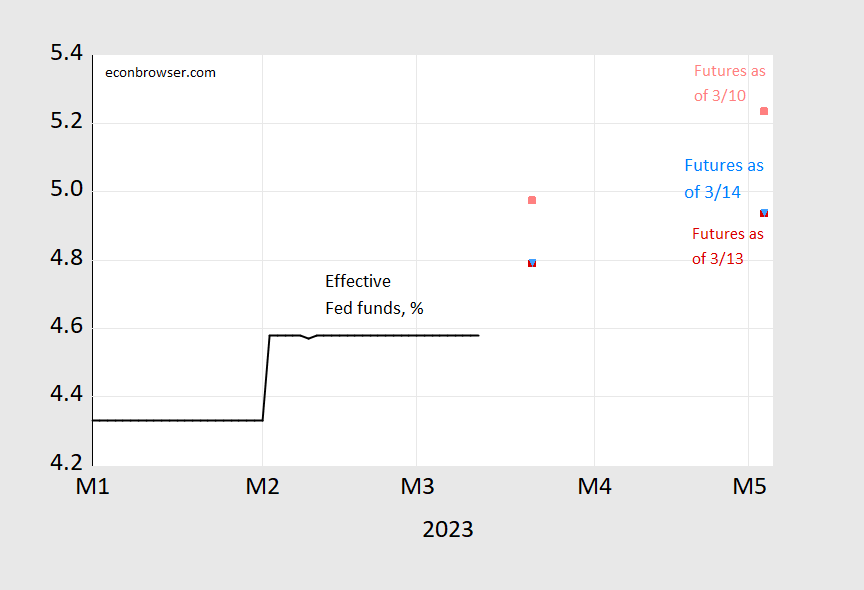 Figure 1: Effective Fed funds (black), CME futures implied as of 3/13 12:20CT (red square), as of 3/10 (pink square), as of 3/14 1:20CT. Source: CME Fedwatch, accessed 3/13, 3/14.
It's pretty hard to see the increase, but it's there; for the May 3rd meeting, the implied rate rose from 4.936% to 4.940%.
Here's the picture of inflation measures month-on-month, annualized: headline, core, core ex-shelter, trimmed mean, and median.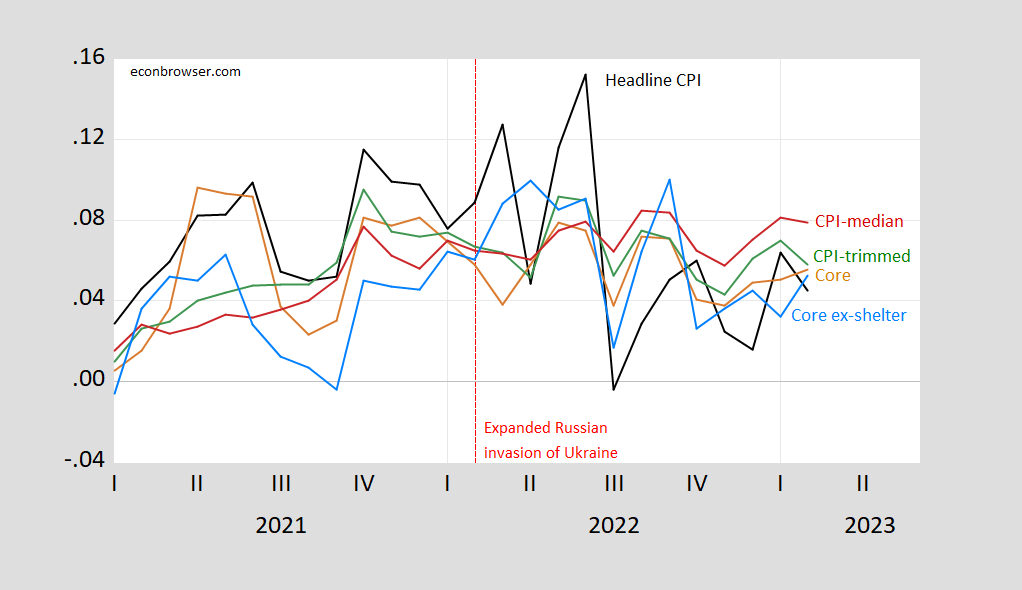 Figure 2: Month-on-month annualized inflation of headline CPI (black), core (tan), core ex-shelter (sky blue), 16% trimmed CPI inflation (green), median CPI (red), all in decimal form (i.e., 0.05 means 5%).  Source: BLS, BEA, Atlanta Fed, Cleveland Fed via FREDb, Paweł Skrzypczyński, and author's calculations.
[title_words_as_hashtags